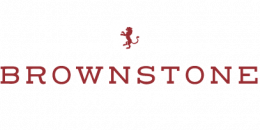 Apartments Madison Wisconsin
Nestled in between various retail and high end business parks in the area, these apartments in Madison, Wisconsin are home to a serene setting with a perfect backdrop. We've crafted our apartments to offer our residents the best in-home and community features, but our location offers more still. We are conveniently located right off Hwy 14, providing our residents with a quick and easy commute wherever they need to go. Enjoy the best local favorites when it comes to dining, and have access to everything you need at one of our area shopping plazas. We are also located only minutes from downtown Madison, so the work commute is a breeze. You'll love the great community feel of home with quick access to downtown when you need a taste of the city. Call us today to see your new home in-person, or apply online!
Barriques
Visit one of the best coffee shops in Madison. Try a cup of their famous coffee or enjoy a special wine tasting that won't disappoint.
Panera Bread
Nothing beats a classic soup, salad, sandwich combo for a meal. Stop for a delicious soup bread bowl on a cold day for a meal you'll be glad you ate.
Greenway Station Shopping Center
The best shopping in Middleton! Whether you are wanting a quick meal, to window shop, or are serious about finding exactly what you need, you'll love the atmosphere this outdoor mall provides!
Costco
Nothing beats Costco when it comes to grocery shopping. Buy the bulk groceries you need for a price that you can't beat. Or just go for the free samples!
Pleasant View Golf Course
Whether you are wanting a quick 9-holes after work, or full 18-hole Saturday outing with the buddies, you won't find a better place than Middleton's own Pleasant View Golf Course.